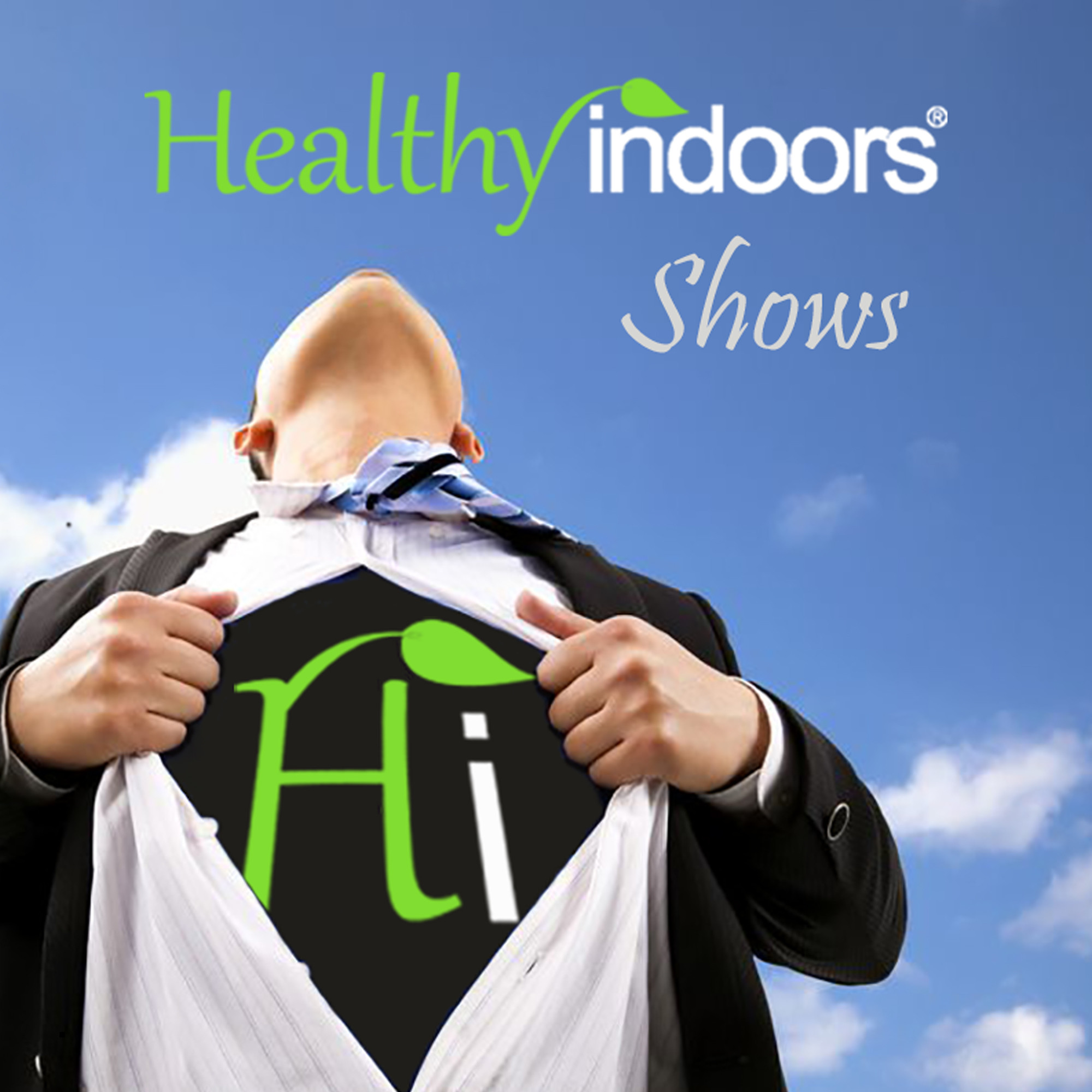 Healthy Indoors® is a global media company providing the information you need to improve your indoor world! We currently produce and distribute the following online shows: Healthy Indoors LIVE Show -- A weekly live-streamed industry talk show. Each episode features the industry's experts on a variety of topics about how to make your indoor spaces healthier and more sustainable. The show is hosted by Healthy Indoors Magazine's founder & publisher, Bob Krell, who is a veteran indoor environmental and building performance consultant, contractor, and trainer. Healthy Indoors AFTER HOURS Show -- A monthly live-streamed 90- minute program featuring guests from around the globe, hosted by Bob Krell & Joe Medosch. Picture yourself walking into the hotel lounge after a day of sessions at an industry event, and having a conversation with a group of experts. Indoor Environments Show: Global Research to Action -- A new video show & podcast that explores at how research can be translated to practice on a variety of topics related to our built indoor environments. The International Society of Indoor Air Quality and Climate (ISIAQ) and the Indoor Environmental Quality Global Alliance (IEQ-GA) have partnered to create this unique show. Access all our public content on the Healthy Indoors Online Global Community at: https://global.healthyindoors.com/
Episodes
Tuesday Apr 26, 2022
The
Indoor Environments Show
returns for a second season with our live stream broadcast on April 26, 2022 when we welcome
Professor Nicola Carslaw
to our program.
She is in the Department of Environment and Geography, University of York York, UK.  Her work includes numerical modelling of air pollution chemistry in the indoor environment.
About the Program
Indoor Environments: Global Research to Action is a new video show & podcast that explores how research can be translated to practice on a variety of topics related to our built indoor environments. The International Society of Indoor Air Quality and Climate (ISIAQ) and the Indoor Environmental Quality Global Alliance (IEQ-GA) have partnered to create this unique show.

This monthly program is hosted by Healthy Indoors' publisher, Bob Krell, and IEQ-GA president, Donald Weekes. 


Watch the live stream and video recordings!
You can watch the live stream broadcast or watch the video recording/listen to the audio podcast after the event airs below. 
Our live
Chat
function is available to the public, and will be enabled during the broadcast on April 26, 2022.  Chat will be monitored by our Moderator that day if you would like to pose a question for our hosts or guests.
You can also post in the
Comments
thread for this episode during the live broadcast or anytime after each show airs.  To do that, you will need to be logged-in as a member of this
Community
.
You can register to become a member, free of charge, to comment here and access our other
Healthy Indoors Online Global Community
content at:
https://www.healthyindoors.global/