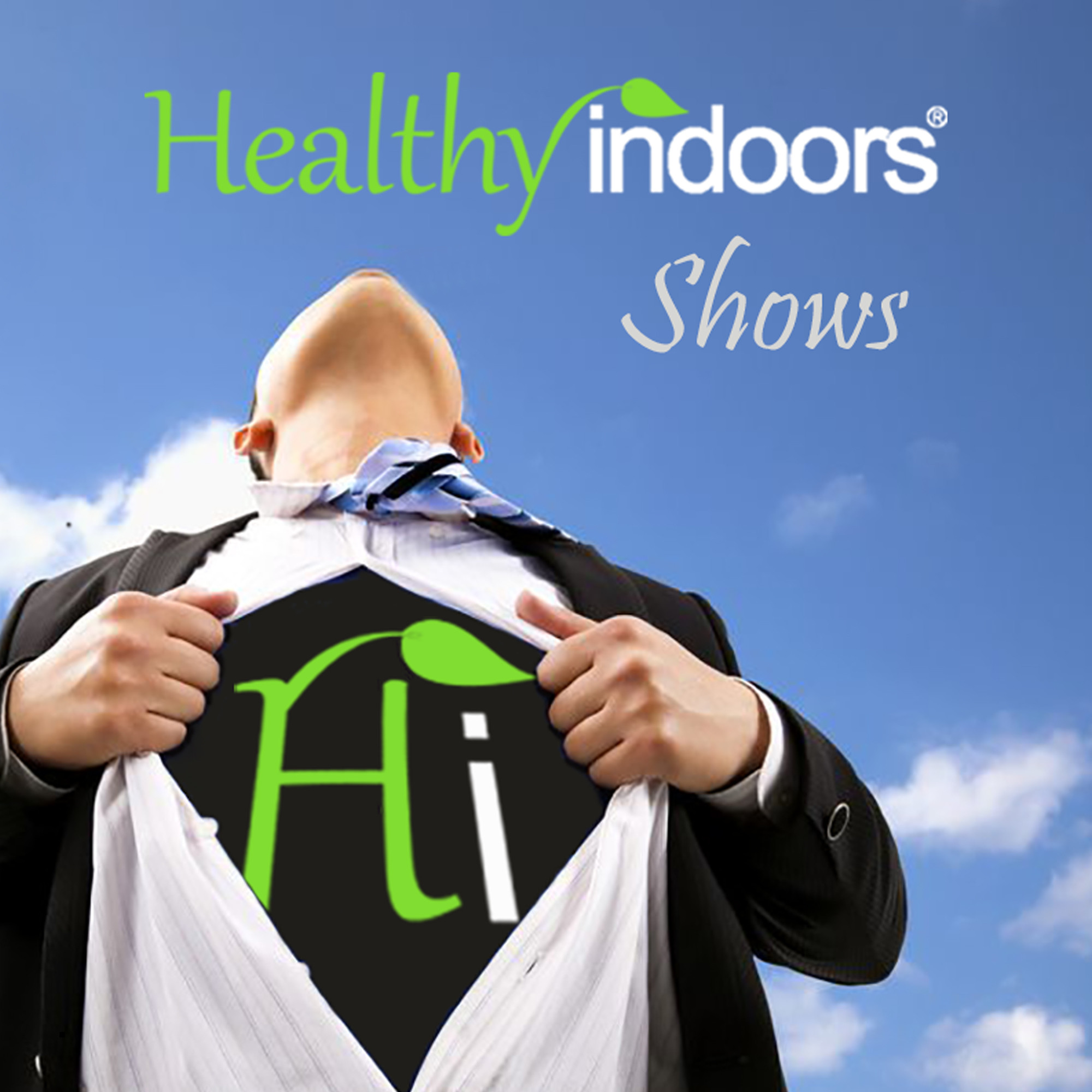 Healthy Indoors® is a global media company providing the information you need to improve your indoor world! We currently produce and distribute the following online shows: Healthy Indoors LIVE Show -- A weekly live-streamed industry talk show. Each episode features the industry's experts on a variety of topics about how to make your indoor spaces healthier and more sustainable. The show is hosted by Healthy Indoors Magazine's founder & publisher, Bob Krell, who is a veteran indoor environmental and building performance consultant, contractor, and trainer. Healthy Indoors AFTER HOURS Show -- A monthly live-streamed 90- minute program featuring guests from around the globe, hosted by Bob Krell & Joe Medosch. Picture yourself walking into the hotel lounge after a day of sessions at an industry event, and having a conversation with a group of experts. Indoor Environments Show: Global Research to Action -- A new video show & podcast that explores at how research can be translated to practice on a variety of topics related to our built indoor environments. The International Society of Indoor Air Quality and Climate (ISIAQ) and the Indoor Environmental Quality Global Alliance (IEQ-GA) have partnered to create this unique show. Access all our public content on the Healthy Indoors Online Global Community at: https://global.healthyindoors.com/
Episodes
Monday Jul 26, 2021
Episode 2: Water Quality, Waterborne Pathogens, and their Emerging Impact on Indoor Environments
Our second installment will feature Dr. David Krause for an informative and timely discussion about how the quality of water may be adversely affecting our indoor environments.

David Krause is the founder and principal Toxicologist for HealthCare Consulting and Contracting (HC3) in Tallahassee, Florida.  He is a Certified Industrial Hygienist and received his Doctorate in Environmental and Occupational Health and Masters of Science in Public Health from the University of South Florida.  For over 25 years he has practiced environmental science and public health, focusing on toxicology, occupational health, industrial hygiene, indoor air quality, and exposure to microbes and chemicals in homes, schools, office buildings, and healthcare facilities. From 2008 to 2011 Dr. Krause was the State Toxicologist for the Florida Department of Health, and led statewide response efforts on community cancer clusters, corrosive drywall in homes, and the Deepwater Horizon Oil Spill.

Watch the live stream and video recordings
This ISIAQ/IEQ-GA program is available to the public on the Healthy Indoors Online Global Community at: https://global.healthyindoors.com/c/indoor-environments/indoor-environments-episode-2
About the Program
Indoor Environments: Global Research to Action is a new video show & podcast that explores at how research can be translated to practice on a variety of topics related to our built indoor environments. The International Society of Indoor Air Quality and Climate (ISIAQ) and the Indoor Environmental Quality Global Alliance (IEQ-GA) have partnered to create this unique show.