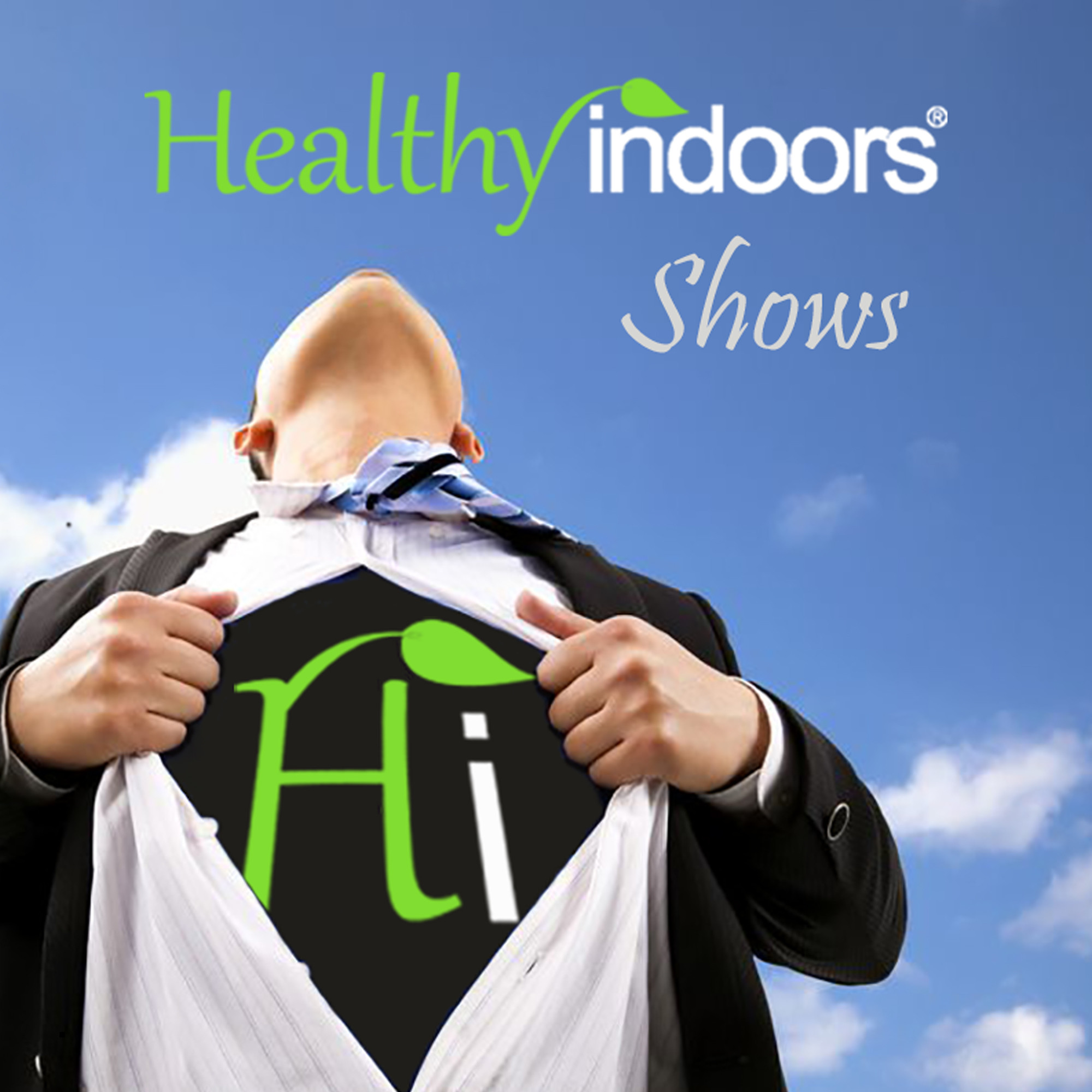 Healthy Indoors® is a global media company providing the information you need to improve your indoor world! We currently produce and distribute the following online shows: Healthy Indoors LIVE Show -- A weekly live-streamed industry talk show. Each episode features the industry's experts on a variety of topics about how to make your indoor spaces healthier and more sustainable. The show is hosted by Healthy Indoors Magazine's founder & publisher, Bob Krell, who is a veteran indoor environmental and building performance consultant, contractor, and trainer. Healthy Indoors AFTER HOURS Show -- A monthly live-streamed 90- minute program featuring guests from around the globe, hosted by Bob Krell & Joe Medosch. Picture yourself walking into the hotel lounge after a day of sessions at an industry event, and having a conversation with a group of experts. Indoor Environments Show: Global Research to Action -- A new video show & podcast that explores at how research can be translated to practice on a variety of topics related to our built indoor environments. The International Society of Indoor Air Quality and Climate (ISIAQ) and the Indoor Environmental Quality Global Alliance (IEQ-GA) have partnered to create this unique show. Access all our public content on the Healthy Indoors Online Global Community at: https://global.healthyindoors.com/
Episodes
Thursday May 28, 2020
When it comes to restarting the economy, we all agree that safety is paramount, and the goal is to manage the spread of this disease in a manner that does not result in a second wave (or more). We all understand that more significant measures must be taken until community immunity is achieved one way or another.
There is a significant and inexpensive element to the conversation that no one is discussing–that is, until now!

Our special guest Graham Dick joins host Bob Krell for this episode of the Healthy Indoors Show.
Catch the live stream broadcasts every Thursday from 1:00 PM - 2:00 PM EDT, and check out video recordings and podcasts of our previous shows at: https://healthyindoors.com/healthy-indoors-show/
Read the digital edition of Healthy Indoors Magazine and get your free monthly subscription at https://healthyindoors.com 
Graham Dick – Director/Master Trainer, Infection Control Training Group 
Graham has over 30 years of industry experience and is recognized across North America as one of the most technical decontamination specialists in the property damage restoration industry. He is a subject matter expert on Infection Control, Microbial Decontamination, Forensic Cleaning, Fire/Soot Restoration, and Mould Remediation. He speaks regularly on these topics and many more at environmental, restoration, and hospital facility conferences across North America. He also has served on numerous industry boards, councils and task forces.