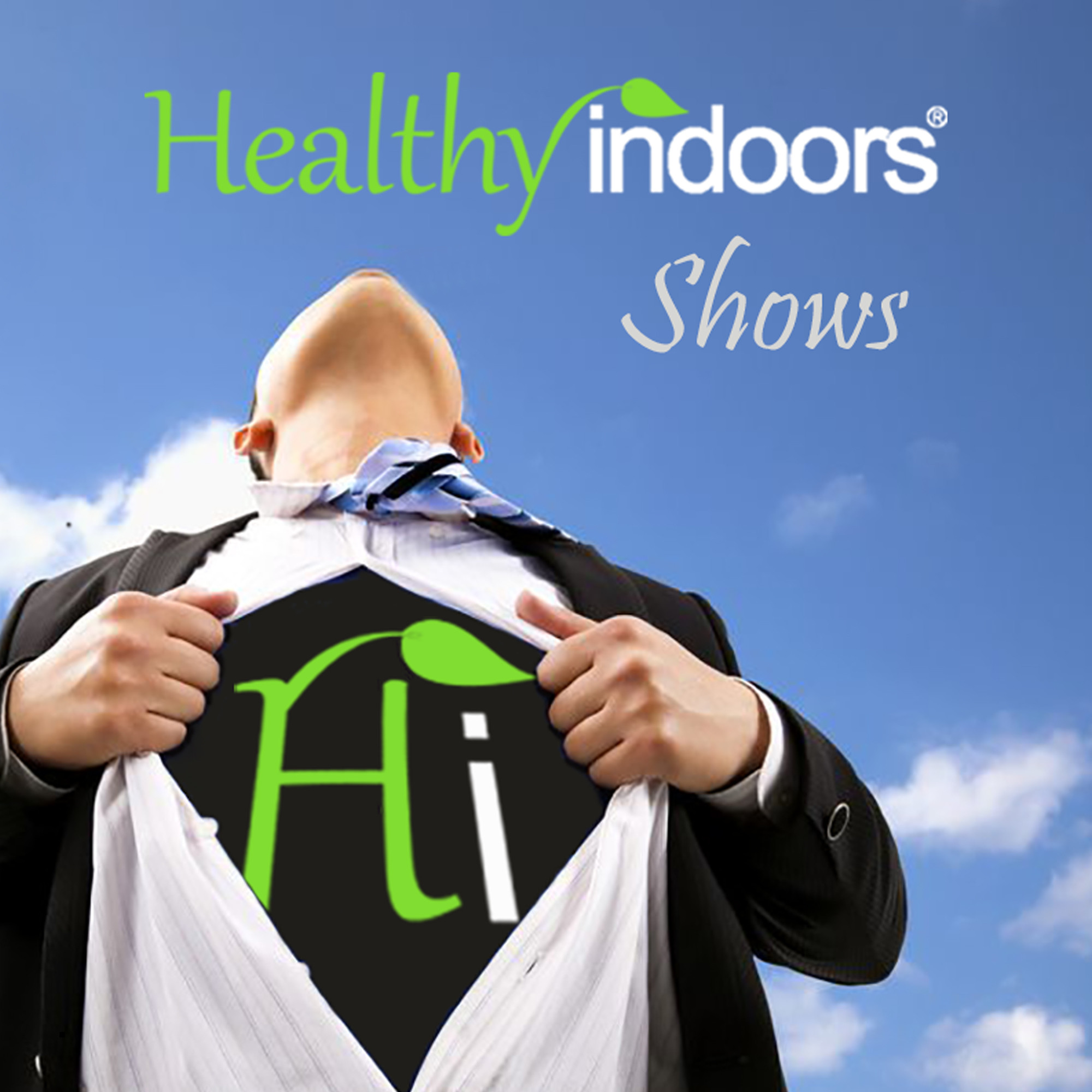 Healthy Indoors® is a global media company providing the information you need to improve your indoor world! We currently produce and distribute the following online shows: Healthy Indoors LIVE Show -- A weekly live-streamed industry talk show. Each episode features the industry's experts on a variety of topics about how to make your indoor spaces healthier and more sustainable. The show is hosted by Healthy Indoors Magazine's founder & publisher, Bob Krell, who is a veteran indoor environmental and building performance consultant, contractor, and trainer. Healthy Indoors AFTER HOURS Show -- A monthly live-streamed 90- minute program featuring guests from around the globe, hosted by Bob Krell & Joe Medosch. Picture yourself walking into the hotel lounge after a day of sessions at an industry event, and having a conversation with a group of experts. Indoor Environments Show: Global Research to Action -- A new video show & podcast that explores at how research can be translated to practice on a variety of topics related to our built indoor environments. The International Society of Indoor Air Quality and Climate (ISIAQ) and the Indoor Environmental Quality Global Alliance (IEQ-GA) have partnered to create this unique show. Access all our public content on the Healthy Indoors Online Global Community at: https://global.healthyindoors.com/
Episodes
Thursday Apr 08, 2021
On this week's show, we'll be discussing the role of air cleaning/filtration for maintaining good IAQ in our homes, workplaces, and schools with HealthWay Family of Brands President, Vinny Lobdell.
Vinny Lobdell, President, HealthWay Family of Brands
Vinny Lobdell attended Oswego State for 4 years focusing on Marketing and Economics. Later, he received an entrepreneurial masters in partnership with the Entrepreneurs Association at MIT. Over the past 12-years, Lobdell has developed a passion and expertise in Indoor Air Quality. He has traveled to 50 countries educating and speaking to industry leaders, governments, and medical professionals on air pollution and the harmful effects of occupying our built environments.
Lobdell took a leadership role as President at HealthWay Family of Brands in 2008 and soon thereafter, HealthWay was named to the Inc 500 list of fastest growing companies in America. Today, HealthWay is recognized as the global leader in air purification solutions and builds portable and engineered modular, scalable options for residential and commercial spaces.
In 2017, as a response to growing end-consumer demand Lobdell co-founded Intellipure, a leading B2C brand with a heavy emphasis on customer experience through handcrafted, high- efficiency, individually certified air cleaning systems.
Over the last 6 months, HealthWay and Intelllipure have been proudly called on by NYC Health and Hospital, Atlantic Health Systems, The U.A.E. Ministry of health and hundreds of corporate clients to assist in getting people back to work safely. HealthWay remains committed to the Central New York Community and to fuel the global demand, has hired 50+ employees and added 20,000 square feet of additional manufacturing space at their global headquarters in Pulaski NY. HealthWay under the leadership of Lobdell is on a mission to "Reimagine the world as a better, safer place."