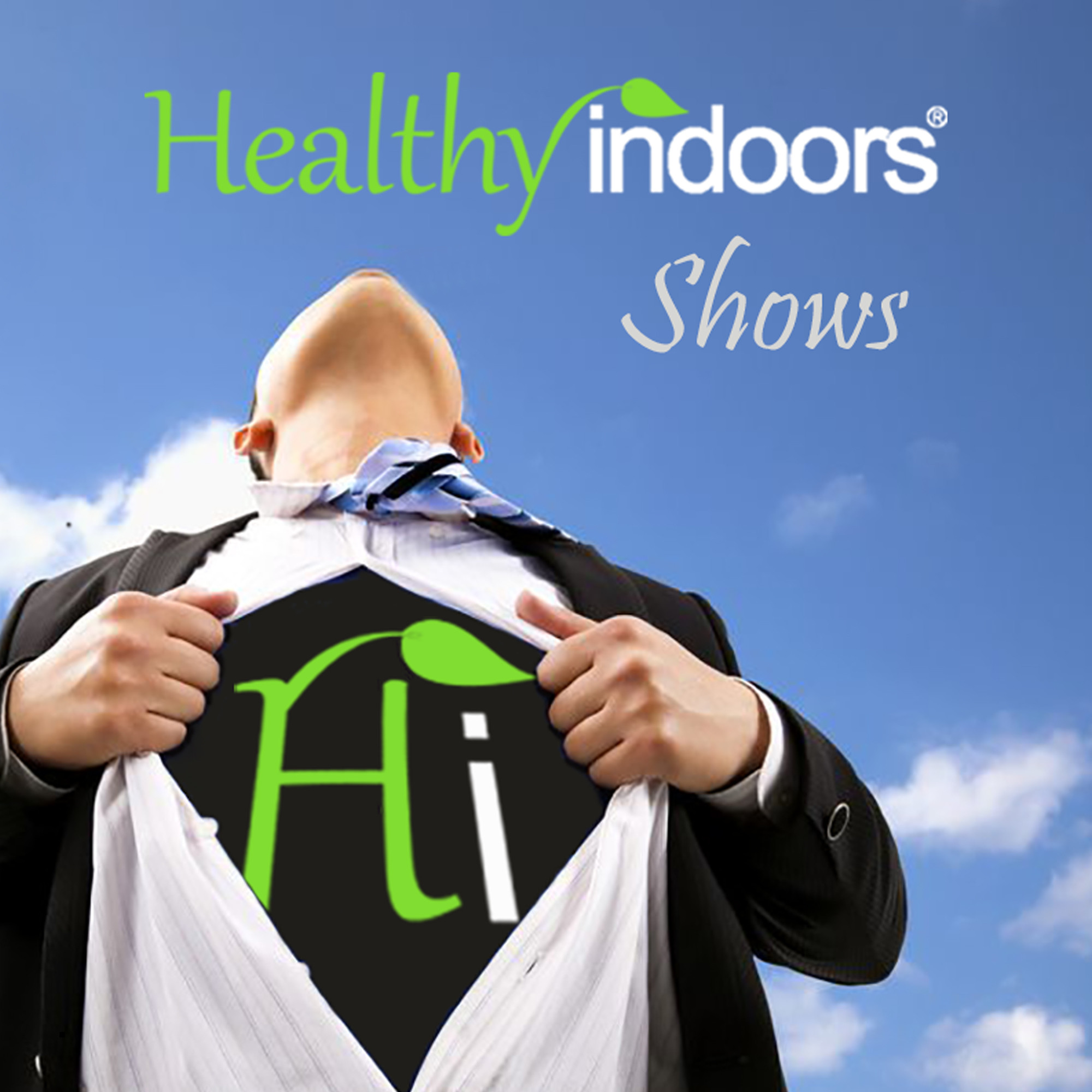 Healthy Indoors® is a global media company providing the information you need to improve your indoor world! We currently produce and distribute the following online shows: Healthy Indoors LIVE Show -- A weekly live-streamed industry talk show. Each episode features the industry's experts on a variety of topics about how to make your indoor spaces healthier and more sustainable. The show is hosted by Healthy Indoors Magazine's founder & publisher, Bob Krell, who is a veteran indoor environmental and building performance consultant, contractor, and trainer. Healthy Indoors AFTER HOURS Show -- A monthly live-streamed 90- minute program featuring guests from around the globe, hosted by Bob Krell & Joe Medosch. Picture yourself walking into the hotel lounge after a day of sessions at an industry event, and having a conversation with a group of experts. Indoor Environments Show: Global Research to Action -- A new video show & podcast that explores at how research can be translated to practice on a variety of topics related to our built indoor environments. The International Society of Indoor Air Quality and Climate (ISIAQ) and the Indoor Environmental Quality Global Alliance (IEQ-GA) have partnered to create this unique show. Access all our public content on the Healthy Indoors Online Global Community at: https://global.healthyindoors.com/
Episodes
Thursday Mar 25, 2021
We take a look back at this past year of the COVID-19 pandemic, what we've learned, and what we need to do going forward on this one-year anniversary of the Healthy Indoors LIVE Show. 
Dr. Richard L. Corsi is Dean of the Maseeh College of Engineering & Computer Science at Portland State University. He previously served on the faculty of the University of Guelph prior to 25 years in the Department of Civil, Architectural and Environmental Engineering at the University of Texas at Austin. At UT Austin he served as department chair, endowed research chair, and member of the Academy of Distinguished Teachers. Dr. Corsi and his research team have studied indoor air quality, from sources to fate and control of pollutants of both indoor and outdoor origin. His team was the first to incorporate a complex outdoor atmospheric chemistry algorithm into a model for indoor atmospheres, and also completed a modeling effort focused on cost-benefit analyses of indoor ozone control in a dozen cities, accounting for ozone reaction products. His team studied disinfectant interactions and by-product formation with a wide range of indoor materials, potential for passive removal materials to quench indoor chemistry, and indoor SOA formation in actual homes and laboratory chambers in the presence of common consumer products. Dr. Corsi has been honored as a Distinguished Alumnus of Humboldt State University (2006) and the College of Engineering at the University of California at Davis (2016). He is past President of the Academy of Fellows of the International Society of Indoor Air Quality and Climate. Dr. Corsi's work has been featured in The Economist, National Geographic, NY Times, Washington Post, CBC The Nature of Things, NPR's Science Friday w/ Ira Flatow, and more.
Dr. David Krause is founder of Healthcare Consulting and Contracting (HC3), and is a Certified Industrial Hygienist and Toxicologist, with 25-years of experience in public health, occupational hazard assessments, and indoor air quality. David has expertise in risk assessment, workplace exposures, health care facilities, Legionnaires' disease, combustion products, flame retardants, irritant chemical exposures, indoor air quality, and mold. From 2008 to 2011 he served as the State Toxicologist for the Florida Department of Health. He co-authored the 2009 Guidelines for the Surveillance, Investigation, and Control of Legionnaires' Disease in Florida and the 2015 AIHA Guideline for the Recognition, Evaluation, and Control of Legionella in Building Water Systems. David currently sits as a member of the ACGIH Bioaerosols Committee and chairs the AIHA Indoor Environmental Quality Committee and leads the association's efforts to educate its members and the general public on issues surrounding Legionnaires' Disease.