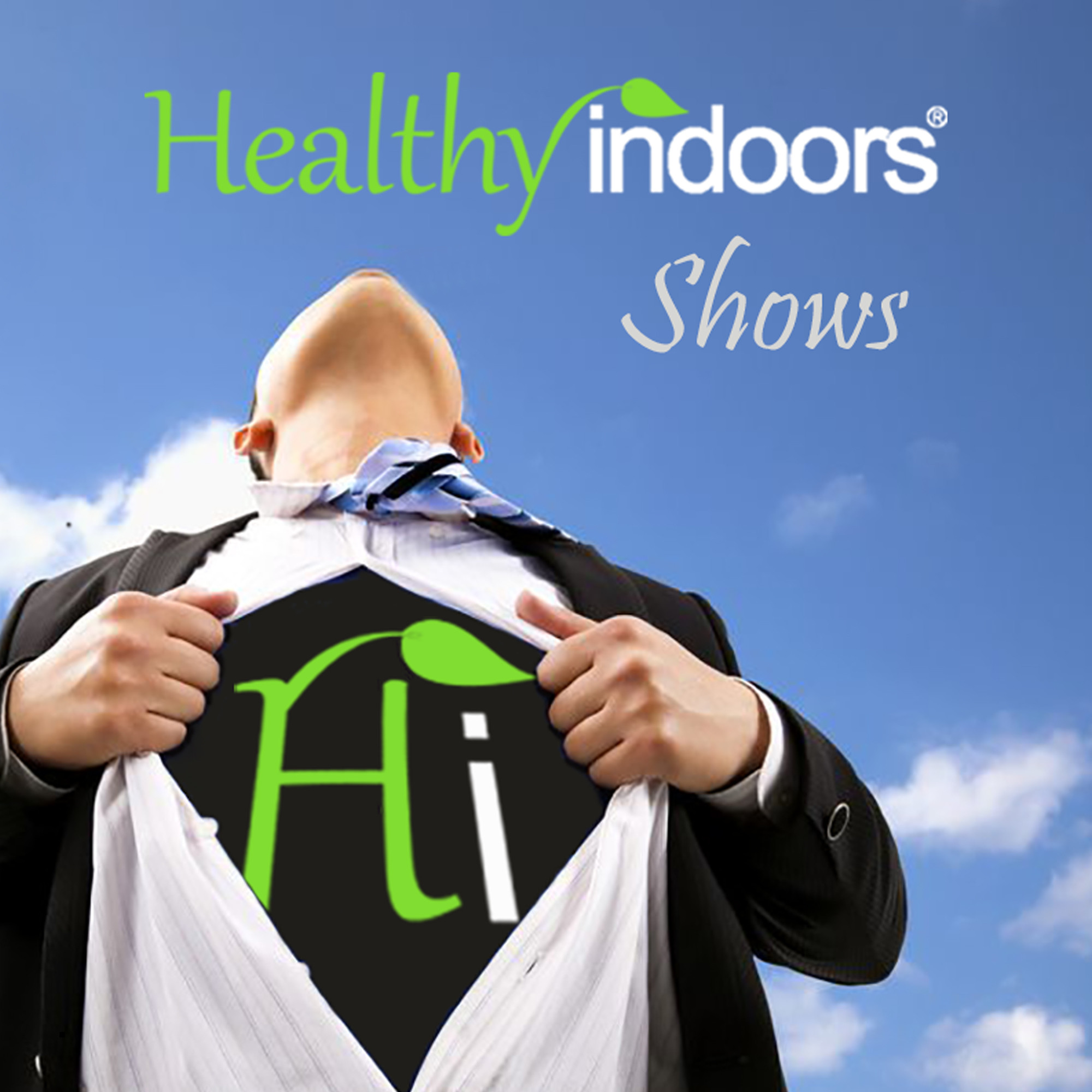 Healthy Indoors® is a global media company providing the information you need to improve your indoor world! We currently produce and distribute the following online shows: Healthy Indoors LIVE Show -- A weekly live-streamed industry talk show. Each episode features the industry's experts on a variety of topics about how to make your indoor spaces healthier and more sustainable. The show is hosted by Healthy Indoors Magazine's founder & publisher, Bob Krell, who is a veteran indoor environmental and building performance consultant, contractor, and trainer. Healthy Indoors AFTER HOURS Show -- A monthly live-streamed 90- minute program featuring guests from around the globe, hosted by Bob Krell & Joe Medosch. Picture yourself walking into the hotel lounge after a day of sessions at an industry event, and having a conversation with a group of experts. Indoor Environments Show: Global Research to Action -- A new video show & podcast that explores at how research can be translated to practice on a variety of topics related to our built indoor environments. The International Society of Indoor Air Quality and Climate (ISIAQ) and the Indoor Environmental Quality Global Alliance (IEQ-GA) have partnered to create this unique show. Access all our public content on the Healthy Indoors Online Global Community at: https://global.healthyindoors.com/
Episodes
Thursday Jul 07, 2022
In this episode, we are joined by Michael Rubino to discuss one of our favorite subjects: Mold.
Michael Rubino is an air quality expert who helps bridge the gap between the air in our homes and its direct impact on our health. Rubino works with over 100 doctors globally to not only raise awareness but also provide solutions to correctly identify and remove the pollutants causing this global health crisis.
As President of HomeCleanse, Rubino specializes in working with people who are immunocompromised or have acute and sustained reactions to mold exposure and has helped heal over 1,000 families—including celebrities and athletes. He is also a council-certified Mold Remediator by IICRC and ACAC and is a contributing member, sponsor, and speaker for the Indoor Air Quality Association. He is the author of The Mold Medic and a contributor to MindBodyGreen. Rubino has been featured on Gwyneth Paltrow's The goop Podcast and goop's website, Brandi Glanville's Unfiltered podcast, Luke Storey, Forbes, USA Today, and Bloom TV, to name a few. He hosts the YouTube series, Mold Talks, where guests include medical experts as well as mold recovery patients, including media icon Atoosa Rubenstein.
The show is hosted by HI's Founder & Publisher, Bob Krell, who is a veteran consultant, contractor and trainer in the indoor environmental and building performance industries. Check out live shows, replays, and more at:  https://global.healthyindoors.com/c/healthy-indoors-live-show/