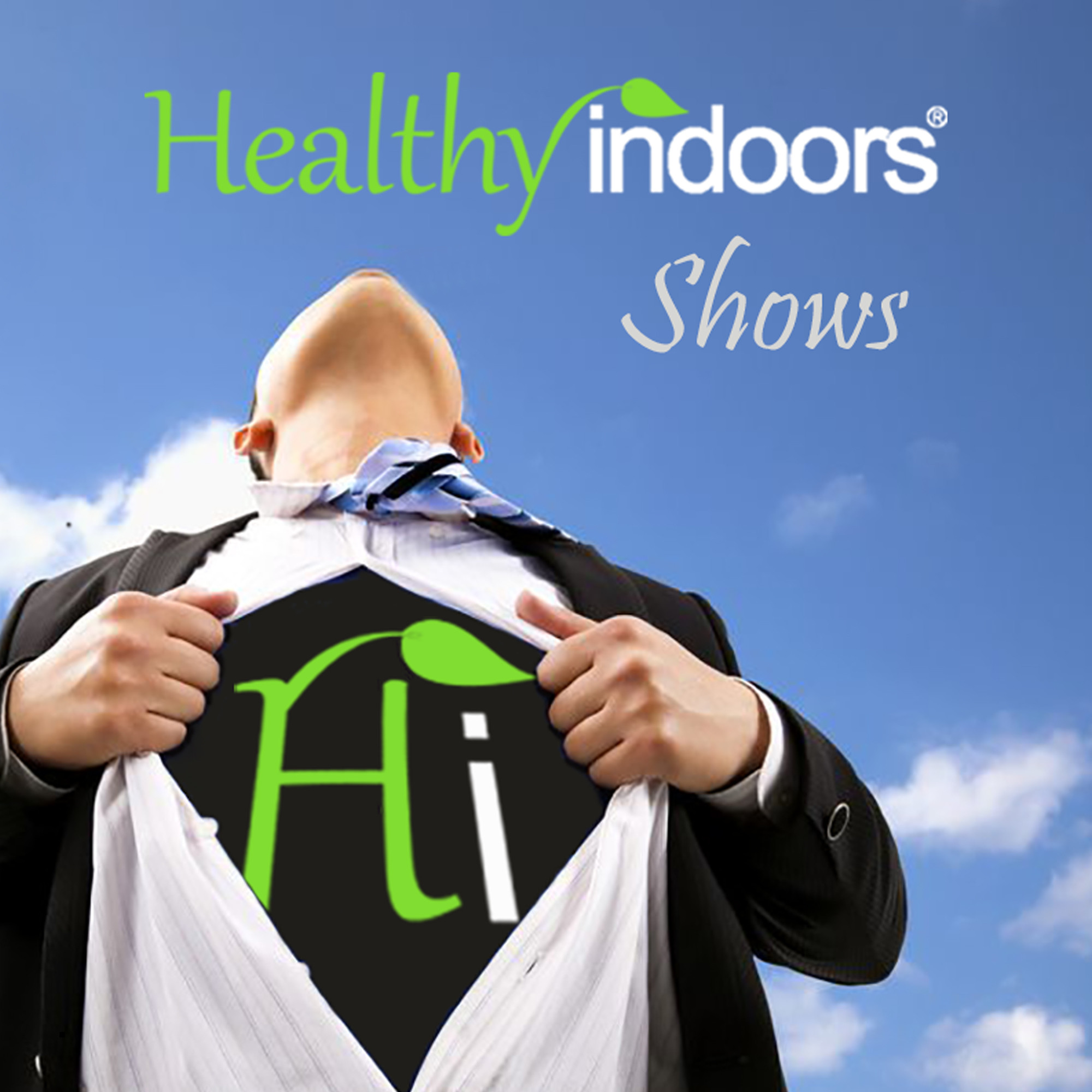 Healthy Indoors® is a global media company providing the information you need to improve your indoor world! We currently produce and distribute the following online shows: Healthy Indoors LIVE Show -- A weekly live-streamed industry talk show. Each episode features the industry's experts on a variety of topics about how to make your indoor spaces healthier and more sustainable. The show is hosted by Healthy Indoors Magazine's founder & publisher, Bob Krell, who is a veteran indoor environmental and building performance consultant, contractor, and trainer. Healthy Indoors AFTER HOURS Show -- A monthly live-streamed 90- minute program featuring guests from around the globe, hosted by Bob Krell & Joe Medosch. Picture yourself walking into the hotel lounge after a day of sessions at an industry event, and having a conversation with a group of experts. Indoor Environments Show: Global Research to Action -- A new video show & podcast that explores at how research can be translated to practice on a variety of topics related to our built indoor environments. The International Society of Indoor Air Quality and Climate (ISIAQ) and the Indoor Environmental Quality Global Alliance (IEQ-GA) have partnered to create this unique show. Access all our public content on the Healthy Indoors Online Global Community at: https://global.healthyindoors.com/
Episodes
Thursday Jul 29, 2021

What Consumers (and Practitioners) Need to Know About IAQ Services
Welcome back!  Where have you been?  You disappeared before COVID, even.  How things have changed...
The terrain of IAQ has not improved. If anything, it's even more confusing and riskier for the clients. The necessity of guardrails is greater than ever. The need for parachutes is beginning.  

We will be discussing IAQ/IEQ from both the commercial/residential client's perspective, as well as from the practice side.  Clear communication is paramount for positive outcomes with indoor environmental issues.
Carl Grimes, HHS CIEC, has direct experience consulting with those who experience complaints indoors and as a leader in the industry intended to fix those causes. Because he also originally experienced the harm in his personal life he has a unique perspective and approach for understanding and communicating the complications and confusions between them. He is past president of IAQA and VP of Practice of ISIAQ, chaired the IAQA Healthy Home committee that wrote the Healthy Home Assessment Principles course. He has served on committees writing the original S520 mold remediation standard, medical practice parameters for allergists, official policy position statements for ASHRAE, plus several peer reviewed and published papers. He current activities include the Vice Chair of ASHRAE TC1.12 on building dampness, Chair of ASHRAE's SGPC10 committee Interactions Affecting the Achievement of Acceptable Indoor Air Quality, and is the Director of Healthy Homes for the Hayward Healthy Home Institute and Hayward Score.