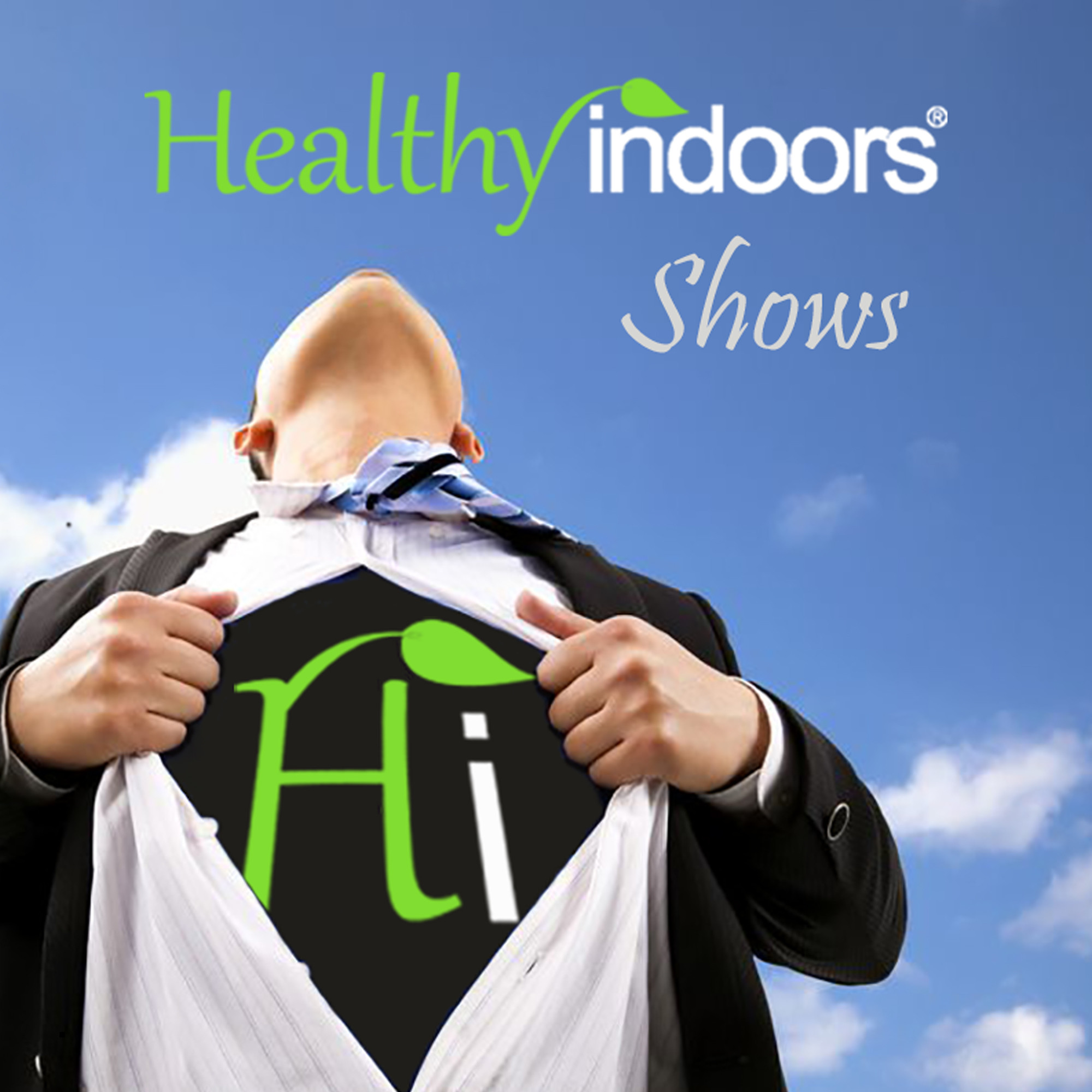 Healthy Indoors® is a global media company providing the information you need to improve your indoor world! We currently produce and distribute the following online shows: Healthy Indoors LIVE Show -- A weekly live-streamed industry talk show. Each episode features the industry's experts on a variety of topics about how to make your indoor spaces healthier and more sustainable. The show is hosted by Healthy Indoors Magazine's founder & publisher, Bob Krell, who is a veteran indoor environmental and building performance consultant, contractor, and trainer. Healthy Indoors AFTER HOURS Show -- A monthly live-streamed 90- minute program featuring guests from around the globe, hosted by Bob Krell & Joe Medosch. Picture yourself walking into the hotel lounge after a day of sessions at an industry event, and having a conversation with a group of experts. Indoor Environments Show: Global Research to Action -- A new video show & podcast that explores at how research can be translated to practice on a variety of topics related to our built indoor environments. The International Society of Indoor Air Quality and Climate (ISIAQ) and the Indoor Environmental Quality Global Alliance (IEQ-GA) have partnered to create this unique show. Access all our public content on the Healthy Indoors Online Global Community at: https://global.healthyindoors.com/
Episodes
Thursday Feb 04, 2021
Healthy Indoors Magazine Editor, Susan Valenti, joins show hosts Bob Krell and Joe Medosch to discuss the hot IAQ/IEQ topics for the year ahead with our virtual "studio audience." Join the conversation Thursday February 4th from 1:00 PM – 2:00 PM EST on the Healthy Indoors LIVE Show.
The Healthy Indoors LIVE Show brings you a new format for 2021!
Each episode features the industry's experts on a variety of topics of interest. The show is hosted by HI's Founder & Publisher, Bob Krell, who is a veteran consultant, contractor and trainer in the indoor environmental and building performance industries. Co-host Joe Medosch returns along with Healthy Indoors' Editor, Susan Valenti, as the Moderator for our new LIVE virtual studio audience.
Now YOU Can be Part of the Show
New for 2021 is the addition of a live virtual "studio audience" . Viewers can get a seat for the broadcast where they can join in a moderated discussion with our hosts and guests to ask their questions live on camera. Sign up for your free "ticket" to be part of our virtual studio audience at: https://us02web.zoom.us/meeting/register/tZckc–upzIqHddhHMKC_p6v5Gv2kupI7khZ
You can also watch it LIVE here every Thursday (without being part of our studio audience), check out recent video recordings below, or listen Podcasts of our episodes at: https://healthyindoors.podbean.com/