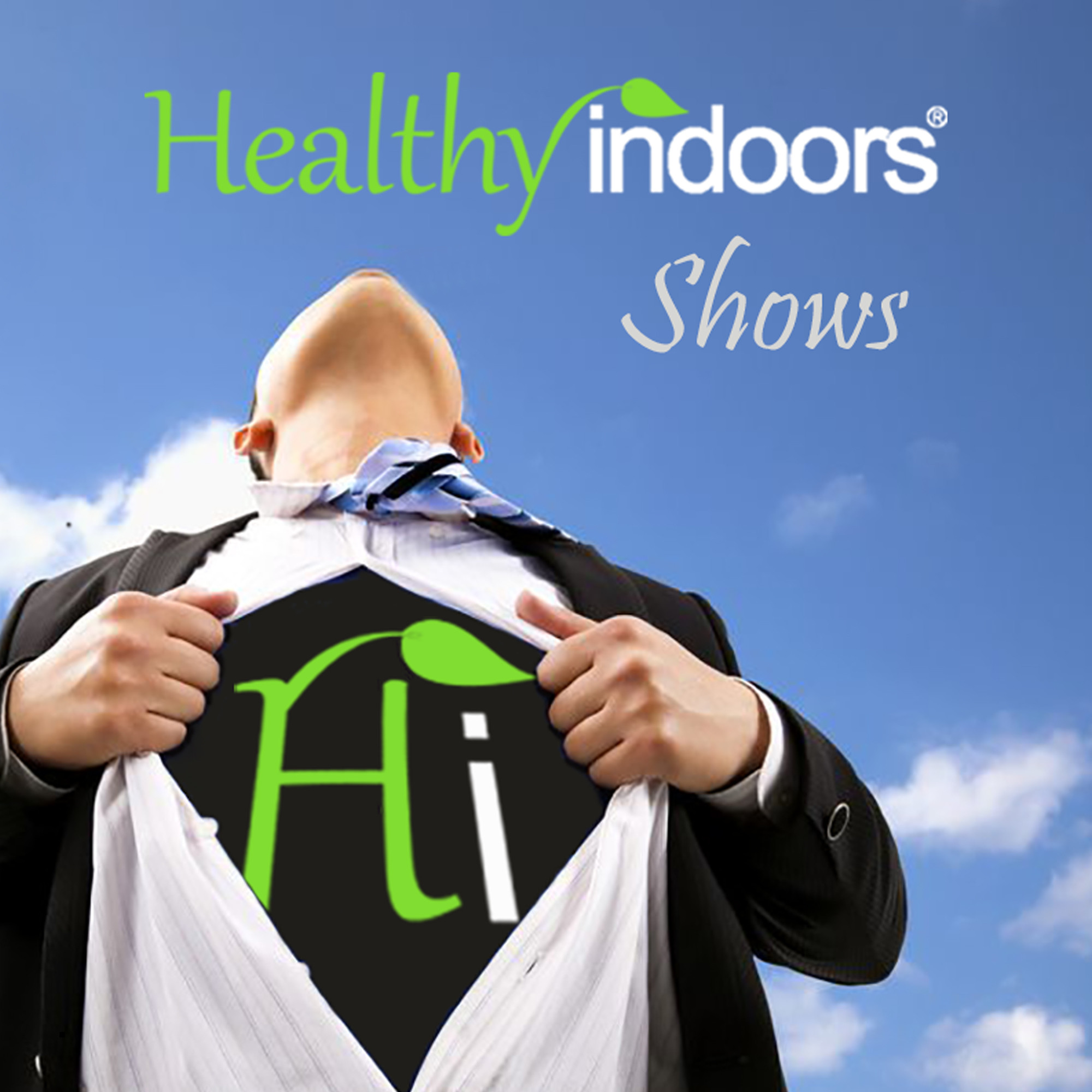 Healthy Indoors® is a global media company providing the information you need to improve your indoor world! We currently produce and distribute the following online shows: Healthy Indoors LIVE Show -- A weekly live-streamed industry talk show. Each episode features the industry's experts on a variety of topics about how to make your indoor spaces healthier and more sustainable. The show is hosted by Healthy Indoors Magazine's founder & publisher, Bob Krell, who is a veteran indoor environmental and building performance consultant, contractor, and trainer. Healthy Indoors AFTER HOURS Show -- A monthly live-streamed 90- minute program featuring guests from around the globe, hosted by Bob Krell & Joe Medosch. Picture yourself walking into the hotel lounge after a day of sessions at an industry event, and having a conversation with a group of experts. Indoor Environments Show: Global Research to Action -- A new video show & podcast that explores at how research can be translated to practice on a variety of topics related to our built indoor environments. The International Society of Indoor Air Quality and Climate (ISIAQ) and the Indoor Environmental Quality Global Alliance (IEQ-GA) have partnered to create this unique show. Access all our public content on the Healthy Indoors Online Global Community at: https://global.healthyindoors.com/
Episodes
Thursday Oct 06, 2022
How Will New Federal Initiatives Affect the HVAC/IAQ Industry?
The White House, EPA, and other Federal agencies will be rolling out new initiatives that may flood billions of dollars into IAQ and electrification in this country. At the forefront are the White House Clean Air Challenge and the Inflation Reduction Act of 2022.  How may these programs affect the HVAC and indoor environmental markets for both consumers and contractors?

That's the topic on this week's show when we are joined by our guests Bryan Orr (HVACR School) and Nate Adams (HVAC 2.0) to discuss these developments in the marketplace.  Join us here LIVE from 1:00 PM - 2:00 PM EDT (UTC -4), or check out the video recording and audio podcast after on this space.
The show is hosted by HI's Founder & Publisher, Bob Krell, who is a veteran consultant, contractor and trainer in the indoor environmental and building performance industries. Check out live shows, replays, and more at:  https://global.healthyindoors.com/c/healthy-indoors-live-show/

Bryan Orr is the Co-Owner of Kalos Services Inc. an Orlando- area HVAC contracting business as well as an audio nerd and podcaster (Host of the HVAC School Podcast). Bryan is the Father of 10 kids and husband of a Jedi Princess. In his spare time, Bryan doesn't have spare time. Contact him at: me@bryanorr.com

Nate Adams is the author of the Home Comfort Book and has written or spoken for numerous outlets including Healthy Indoors Magazine, the Journal of Light Construction, Green Building Advisor, GreenTech Media, Ohio State University, IAQ Radio, and the HVAC School Podcast. Nate is cofounder of Energy Smart Home Performance which plans and executes comprehensive insulation and HVAC upgrades to solve client problems. Energy Smart has the most detailed case studies in the industry. He's passionate about helping homeowners and HVAC contractors understand how homes really work so root causes of comfort and health problems can be addressed, not symptoms. These upgrades often result in electrifications where homes are converted to only use electricity, reducing air pollution both indoors and out. He's currently working on the HVAC 2.0 program to train HVAC contractors how to help clients solve comfort and health issues in their homes. Check out case studies at energysmartohio.com and download much of The Home Comfort Book for free at natethehousewhisperer. comLearn more at: http://energysmartohio.com/