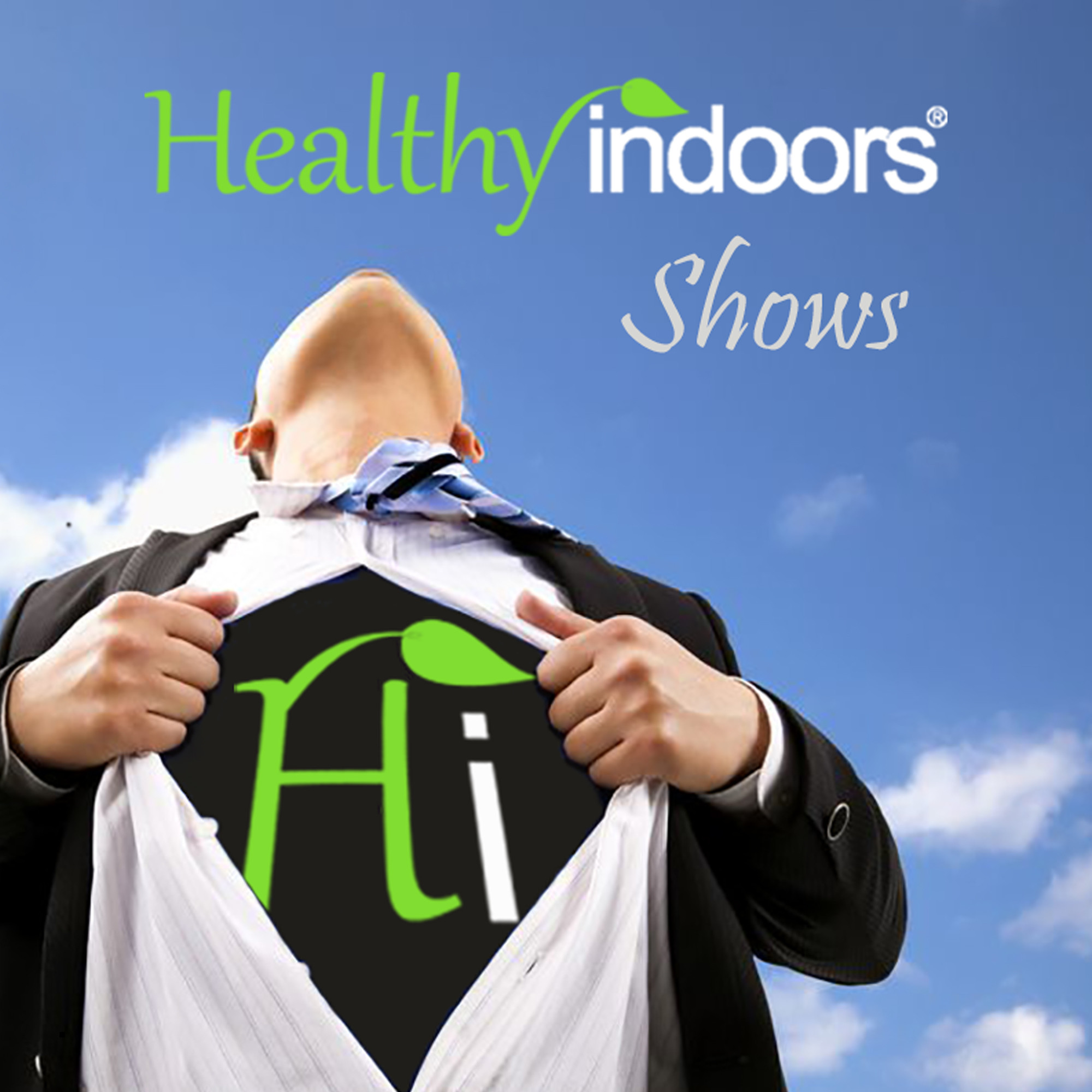 Healthy Indoors® is a global media company providing the information you need to improve your indoor world! We currently produce and distribute the following online shows: Healthy Indoors LIVE Show -- A weekly live-streamed industry talk show. Each episode features the industry's experts on a variety of topics about how to make your indoor spaces healthier and more sustainable. The show is hosted by Healthy Indoors Magazine's founder & publisher, Bob Krell, who is a veteran indoor environmental and building performance consultant, contractor, and trainer. Healthy Indoors AFTER HOURS Show -- A monthly live-streamed 90- minute program featuring guests from around the globe, hosted by Bob Krell & Joe Medosch. Picture yourself walking into the hotel lounge after a day of sessions at an industry event, and having a conversation with a group of experts. Indoor Environments Show: Global Research to Action -- A new video show & podcast that explores at how research can be translated to practice on a variety of topics related to our built indoor environments. The International Society of Indoor Air Quality and Climate (ISIAQ) and the Indoor Environmental Quality Global Alliance (IEQ-GA) have partnered to create this unique show. Access all our public content on the Healthy Indoors Online Global Community at: https://global.healthyindoors.com/
Episodes
Thursday Oct 13, 2022
Is Mold in Buildings "Organized Crime?"
Join us LIVE on Thursday October 13, 2022 when we welcome Sharon Kramer to our program to discuss this provocative topic and more!
Sharon Noonan Kramer is an Advocate for Integrity in Environmental Health Marketing & Honesty in the Courts. She holds a degree in marketing from the University of Mississippi, 1977. She uses her marketing skills to communicate concerns to government regarding integrity in the intertwined subjects of environmental science, medicine, policy, and accountability in the courts. She is a medical journal published author on the subject.

Over the years she has collaborated with numerous non-profit organizations and individuals to effectively bring changes in federal and state policies and practices. This includes mildly improved disciplinary oversight of California's judges by the Commission on Judicial Performance in 2019; and a federal audit detailing the need for consistent and accurate federal messaging about the health effects of mold and moldy buildings. The federal audit was ordered by the late U.S. Senator Edward Kennedy in 2006 at Mrs. Kramer's urging.

She is known for being a good listener who "knows things that should make your skin crawl…and not afraid to speak them to persons at the highest levels of government and policy-making." Her research and results of being a persistent squeaky wheel are often cited in toxic torts throughout the United States; and in national and international policy changing publications.

In 2012, Mrs. Kramer was retaliated against and incarcerated for two nights by order of a California judge, corum non judice, for refusing to be coerced to denounce what she had reported of a systemic corruption problem in the San Diego courts causing even greater frauds to continue in environmental medicine and courts, nationwide. 

To date, no officer of the court has been held accountable as the harm to Mrs. Kramer rages on for telling the truth in America. She has witnessed many lives forever devastated by lack of accountability in the U.S. legal system; and firmly believes that the only threats greater to a free society than a corrupt judge are erred attorney general practices which enable court officer crimes to continue. She is proprietor of several blogs including NoCourtOfficerIsAboveTheLaw.com.