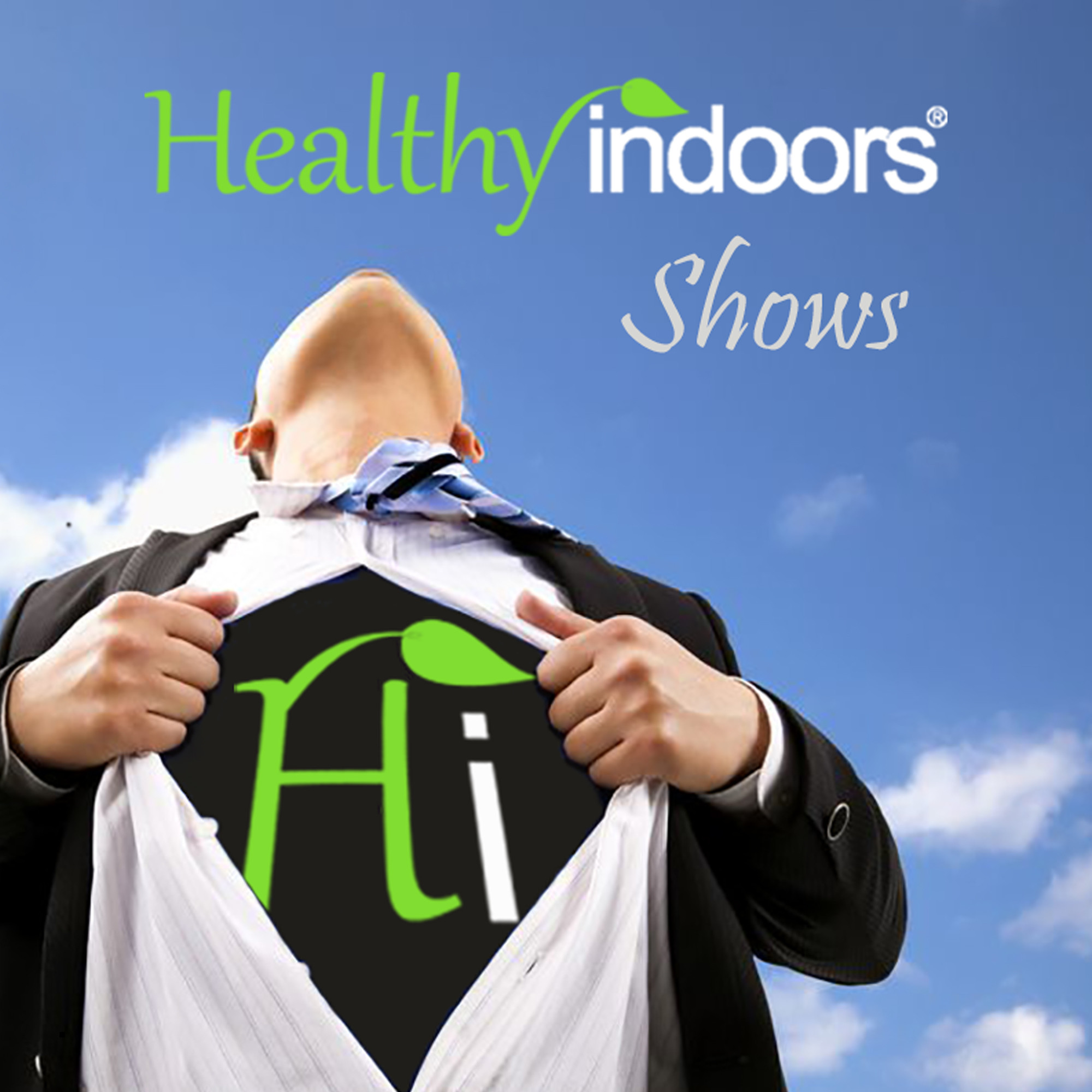 Healthy Indoors® is a global media company providing the information you need to improve your indoor world! We currently produce and distribute the following online shows: Healthy Indoors LIVE Show -- A weekly live-streamed industry talk show. Each episode features the industry's experts on a variety of topics about how to make your indoor spaces healthier and more sustainable. The show is hosted by Healthy Indoors Magazine's founder & publisher, Bob Krell, who is a veteran indoor environmental and building performance consultant, contractor, and trainer. Healthy Indoors AFTER HOURS Show -- A monthly live-streamed 90- minute program featuring guests from around the globe, hosted by Bob Krell & Joe Medosch. Picture yourself walking into the hotel lounge after a day of sessions at an industry event, and having a conversation with a group of experts. Indoor Environments Show: Global Research to Action -- A new video show & podcast that explores at how research can be translated to practice on a variety of topics related to our built indoor environments. The International Society of Indoor Air Quality and Climate (ISIAQ) and the Indoor Environmental Quality Global Alliance (IEQ-GA) have partnered to create this unique show. Access all our public content on the Healthy Indoors Online Global Community at: https://global.healthyindoors.com/
Episodes
Tuesday Oct 04, 2022
Welcome to the Healthier Workplaces Show, a program dedicated to highlighting the efforts of industry professionals who protect our workers and their communities from occupational and environmental hazards.

This week's guests are Tim Paz, who serves as the National Industrial Hygiene Program Manager for a Federal Agency, and Amy McCae, a nationally recognized consultant specializing in Empathetic Leadership and Mindfulness.  We sat down with them to discuss the important role Empathy plays in making connections with others and how it can benefit you and your organization.
The May 2022 issue of
The Synergist
featured a cover story on Harnessing the Hidden Power of Empathy, and how it can lead to effective leadership and greater compassion from OEHS professionals.  In the article, authors Paz and McCae took a deep dive into why you need to be thinking both strategically AND empathetically about your audience and why it matters to them when you deliver a message.
The Healthier Workplaces Show is hosted by industry veteran,
Bob Krell
. The series is produced for
AIHA
by
Healthy Indoors® / IAQNET LLC
.  Learn more at 
http://healthierworkplaces.org