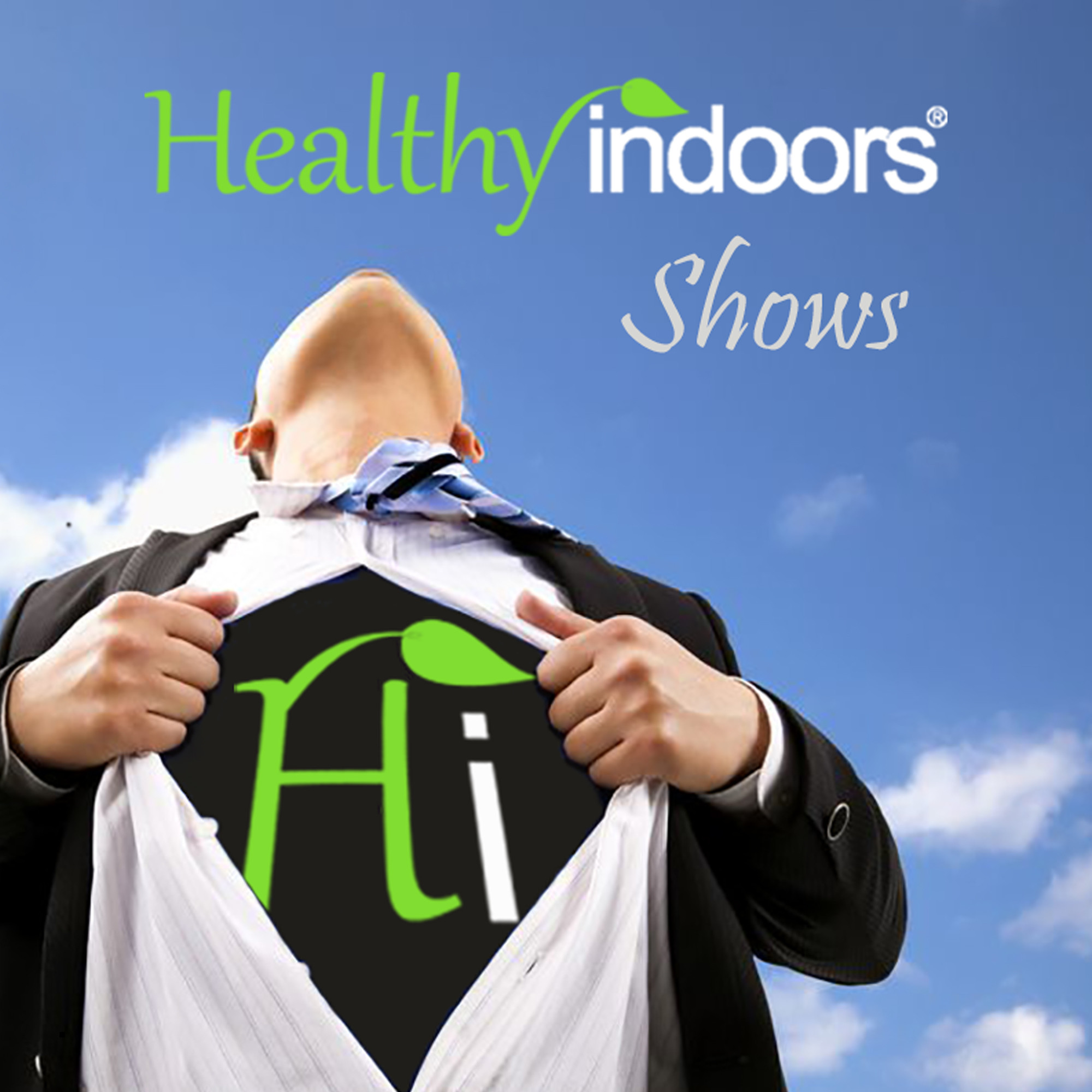 Healthy Indoors® is a global media company providing the information you need to improve your indoor world! We currently produce and distribute the following online shows: Healthy Indoors LIVE Show -- A weekly live-streamed industry talk show. Each episode features the industry's experts on a variety of topics about how to make your indoor spaces healthier and more sustainable. The show is hosted by Healthy Indoors Magazine's founder & publisher, Bob Krell, who is a veteran indoor environmental and building performance consultant, contractor, and trainer. Healthy Indoors AFTER HOURS Show -- A monthly live-streamed 90- minute program featuring guests from around the globe, hosted by Bob Krell & Joe Medosch. Picture yourself walking into the hotel lounge after a day of sessions at an industry event, and having a conversation with a group of experts. Indoor Environments Show: Global Research to Action -- A new video show & podcast that explores at how research can be translated to practice on a variety of topics related to our built indoor environments. The International Society of Indoor Air Quality and Climate (ISIAQ) and the Indoor Environmental Quality Global Alliance (IEQ-GA) have partnered to create this unique show. Access all our public content on the Healthy Indoors Online Global Community at: https://global.healthyindoors.com/
Episodes
Thursday Oct 08, 2020
Asbestos—Are We Doing Enough to Combat This Environmental Hazard?
ADAO's founder, Linda Reinstein and EIA's Managing Director, Brent Kynoch join us to discuss this important issue.
2020 October Health Literacy Month: ADAO Begins Four-Part Asbestos Awareness and Prevention Blog Series  https://bit.ly/2SqwHIN 
Protect Your Family: What You Need to Know About Legacy Asbestos that Can Still be Found in Your Homes, Schools, and Workplaces and on Consumer Shelves  https://bit.ly/30540VW. 
ARBAN didn't get a vote last week — devastating … 
ADAO President's Statement on The U.S. House of Representatives' Decision to Remove the Alan Reinstein Ban Asbestos Now Act (ARBAN) from the Suspension Calendar Without Vote  https://bit.ly/3cSxMCe 
Show Summary by Linda Reinstein
Last week I had the honor and opportunity to join Bob Krell's Healthy Indoors Show with Joe Medosch (Howard Score) and Brent Kynoch (Environmental Information Association). The discussion topic was "Asbestos: Are We Doing Enough to Combat This Environmental Hazard?", which opened many areas of discussion regarding prevention and policy.  
Each year, nearly 40,000 Americans die from preventable asbestos-caused diseases, yet imports and use continue. Bob, Brent, and Joe, know all too well from their decades of experience that it is time to ban asbestos and mitigate/prevent legacy asbestos exposure.
During the conversation I was able to share several points of ADAO's core work which include:
Healthy Indoors Magazine is led by a team of innovative professionals from the indoor environmental and publishing industries, who bring decades of combined experience and insight to the publication. As the only publication dedicated to indoor air quality and sustainability issues, Healthy Indoors has quickly become a leading source for the latest on research, best practices, new products, and legal matters – information necessary to keep their readers up-to-date in this ever-changing market.
Bob is a great supporter of ADAO's education and prevention efforts.
In fact, in March 2019 he published a piece I wrote "Healthy Indoors: 10 Ways to Keep Safe from Asbestos" 
Special thanks to Bob for giving ADAO the opportunity to present this week
Draft blog Zoom LHR and Brent were guests — PPT