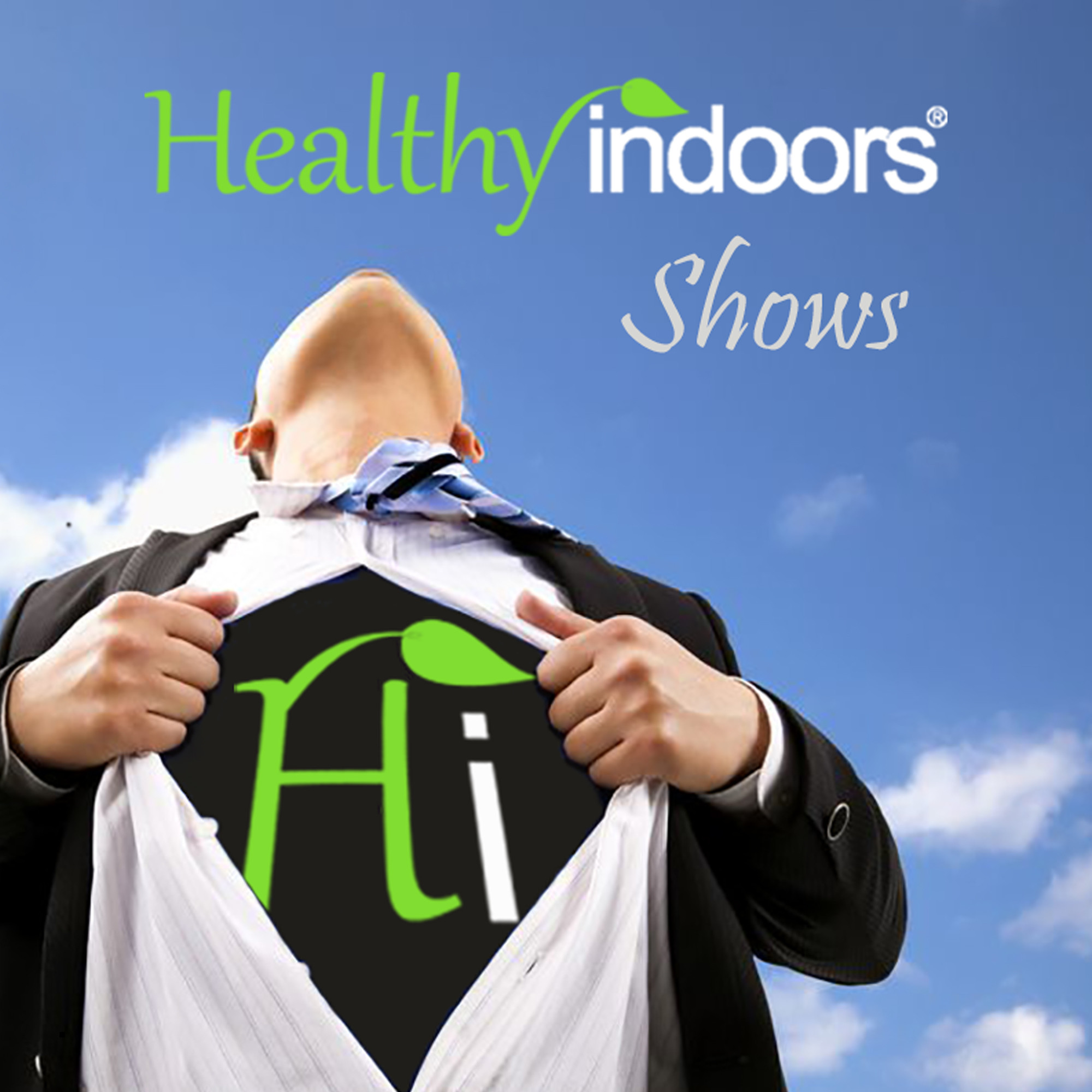 Healthy Indoors® is a global media company providing the information you need to improve your indoor world! We currently produce and distribute the following online shows: Healthy Indoors LIVE Show -- A weekly live-streamed industry talk show. Each episode features the industry's experts on a variety of topics about how to make your indoor spaces healthier and more sustainable. The show is hosted by Healthy Indoors Magazine's founder & publisher, Bob Krell, who is a veteran indoor environmental and building performance consultant, contractor, and trainer. Healthy Indoors AFTER HOURS Show -- A monthly live-streamed 90- minute program featuring guests from around the globe, hosted by Bob Krell & Joe Medosch. Picture yourself walking into the hotel lounge after a day of sessions at an industry event, and having a conversation with a group of experts. Indoor Environments Show: Global Research to Action -- A new video show & podcast that explores at how research can be translated to practice on a variety of topics related to our built indoor environments. The International Society of Indoor Air Quality and Climate (ISIAQ) and the Indoor Environmental Quality Global Alliance (IEQ-GA) have partnered to create this unique show. Access all our public content on the Healthy Indoors Online Global Community at: https://global.healthyindoors.com/
Episodes
Thursday Jul 15, 2021
Exposure to environmental hazards happens almost exclusively in homes. How can we help health systems address the environmental exposures that are often the root causes of the health problems they are trying to treat. They are starting to focus on community impacts on health and developing strategies to work with professionals in communities. Are you ready to help?
That's the topic on this week's Healthy Indoors LIVE Show with our guest, Kevin Kennedy. Watch the live broadcast on Thursday July 15, 2021 from 1:00 PM – 2:00 PM EDT (UTC-4) or catch the recording anytime on the new Healthy Indoors® Online Global Community at: https://global.healthyindoors.com/c/healthy-indoors-live-show/healthy-indoors-live-show-7-15-21-housing-is-healthcare-with-kevin-kennedy
Kevin Kennedy, MPH, CIEC is an Environmental Hygienist and Program Director of the Environmental Health Program at Children's Mercy Kansas City. The program provides patient families, schools and childcares with technical assistance and resources to assist them in identifying and reducing indoor environmental exposures that may result in health problems for children. They perform research and teach short courses on indoor environmental health issues focusing on home environmental health assessments and environmental interventions to reduce exposure. Mr. Kennedy has been involved in environmental health science and industrial hygiene chemistry consulting for over 30 years.